Rockstar Magazine: Welcome to Rockstar Magazine guys. Thanks for supplying your info through email.Man you guys Rock! See what happens when you submit your music to a local magazine! You end up in the pages a month later. Whats going on in the Battleship?

Battleship Down: Right now we are going full steam and having a blast. We just released our first EP "I'll Be Careful; You'll Be Dead!" and had a release party at the Dirty Dog Bar. We're already working on new stuff. We added 2 new songs to our setlist recently, and have started working on two more. We'll be following up with another EP later this year — maybe heading into the studio late this summer. We love playing live. Austin is still such a great town for live music. We perform about once a month, and we fully intend to keep up this pace of live performances.

Rockstar Magazine: Introduce the band members.

Battleship Down: Well, right off the bat, Josh – whom we call "The Drummer" ala the Mick Mars character from The Dirt — said "Some people think Greg is a little slow" which is hilarious. Anyway, bassist Greg Brooke is originally from New Mexico where he played bass in a pretty successful 80s glam metal band called Gypsy Rose. Josh Pruitt hails from Vegas, and has drummed in several Austin bands, most notably The Dirty Hearts. Lead guitarist Kevin Dodds is from outside Houston. He's best known for his very successful Austin band Steamroller – who just celebrated their 25th anniversary on 4/20. Guitarist/vocalist Lance Ellisor is also from outside Houston. He was previously in a rock/punk band called Killer Crocs of Uganda (and actually played one of their songs in Uganda).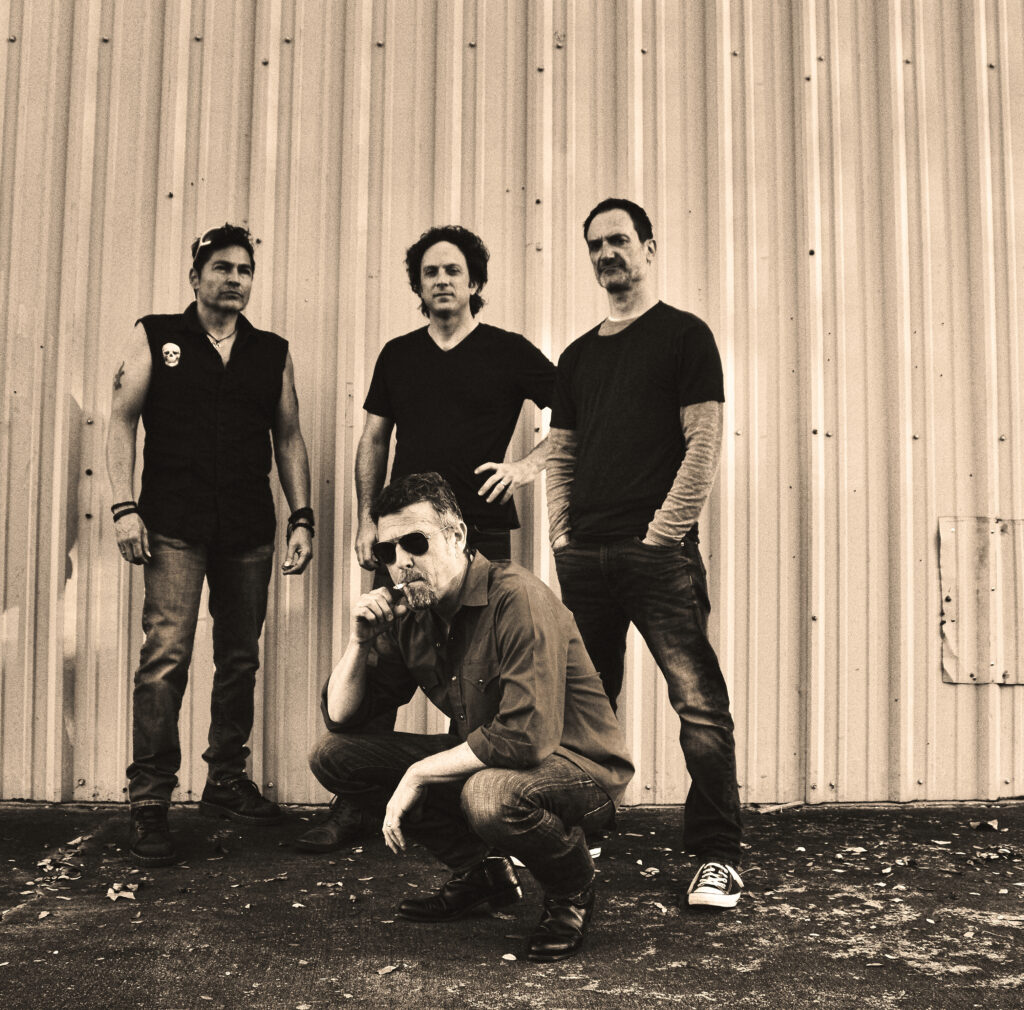 Rockstar Magazine: Name some of your influences.

Battleship Down: Man, this is a tough question, like the "desert island albums" question.  Our influences run the gamut.  We grew up on all manner of rock and hard rock: The Beatles, Led Zeppelin, Judas Priest, Iron Maiden, Van Halen, Nirvana, Soundgarden, Foo Fighters, Queens of the Stone Age — and so many others.  Lately we've taken to appreciate what new rock acts like Royal Blood and Highly Suspect are doing.  Hard rock lives.

Rockstar Magazine: Man you guys rock! Kevin Dodds where did you find this guy!? Man he jams! Love the Van Halen covers too btw!

Battleship Down: Oh, we found him behind a record store selling Star Wars collectibles. But seriously, he is an amazing guitarist (and musician generally), and it's a great story. Kevin and Lance went to high school together. In fact, Lance even introduced Kevin's band at the talent show. That band later became Steamroller and had great success in Austin. Kevin grew up a huge fan of Eddie Van Halen. He even wrote the very first published biography of EVH (seriously; it's on Amazon). As a band, we absolutely believe in the guitar solo's place in hard rock, so we make space for Kevin in every song — and people seem to love it.

Rockstar Magazine: You submitted your new single Roadside Bomb. We totally dug this track and reached out to you guys. What was the inspiration for this song?

Battleship Down: You know, every song on the album has a story behind it. Roadside Bomb is about a vet who's seen and done some shitty things, so he has PTSD, and is struggling to reintegrate back into normal life. Honestly, it was inspired by the all guys and gals we all see and know in our daily lives — people who went and did something that most of us can't even imagine. In particular, Lance has a friend who did two tours in Iraq and almost daily sent back detailed stories about what he did and saw. It was just beyond comprehension. So, yeah, this kind of intensity lends itself to a rock song.

Rockstar Magazine: Where around the Austin area does the band Gig? Love to check out a show in May or June.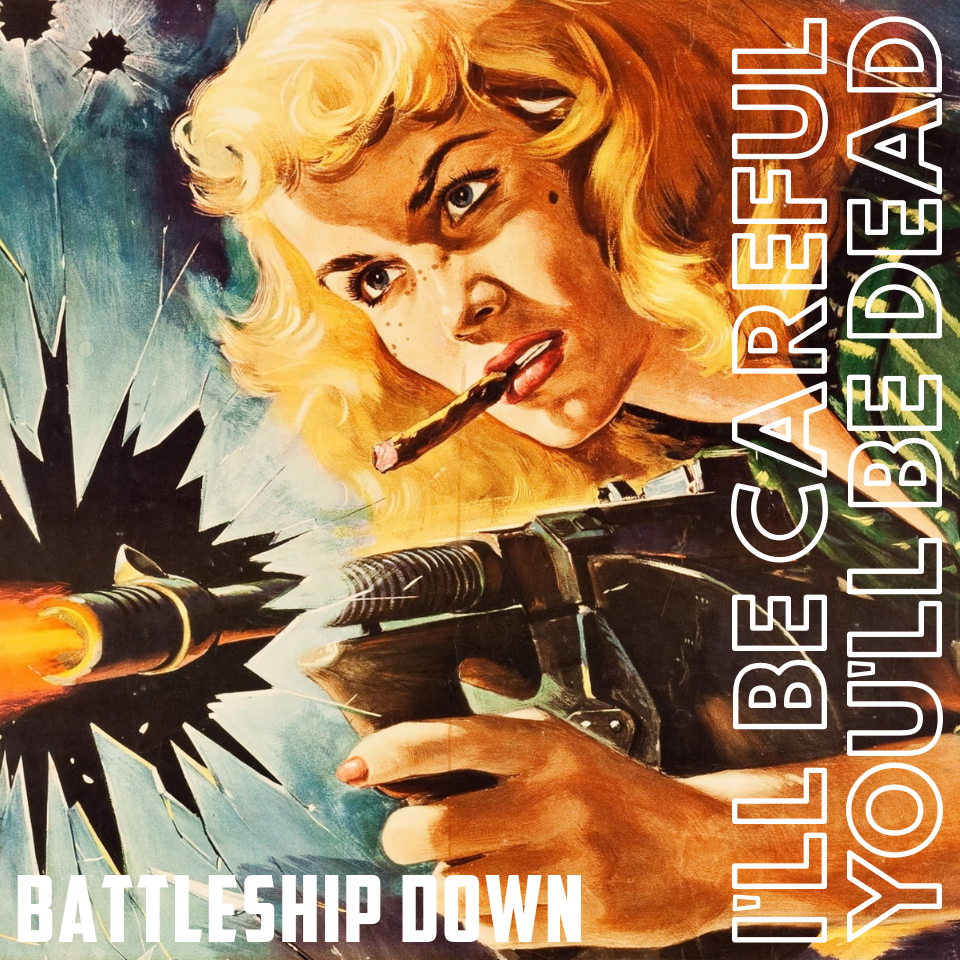 Battleship Down: We believe in the ethos of the rock bar. The places we've been playing lately are the best rock bars in the Austin area: Come and Take It Live, Dirty Dog Bar, Hanover's. Great clubs, great sound guys, great bar staff. Just really fun places to play for the fans to be. Our next show is at Come and Take It Live on May 16. We're playing with Chasing After Alice (and they're great; we've played with them before and they bring it) and DAYEATER. We haven't played with them but from what we see online they are fun and absolutely rock.

Rockstar Magazine: How was the release party in April?
Battleship Down: Oh boy. It was a great turnout. Pretty much packed Dirty Dog with lots of different people from different walks of life. Chuy from 93.7 KLBJ morning show was the emcee. We gave away an electric guitar to one lucky fan. We were joined by Edge of Destiny — who absolutely brought down the house with their melodic hard rock — and Defenders of the Faith. Those guys are the best Judas Priest tribute band we've seen. Fantastic show.
Rockstar Magazine: Where can I pick up a copy of the new Vinyl Album EP "I'll Be Careful; You'll Be Dead!" ?

Battleship Down: So the easiest way to get the music is on the streaming services: Spotify, Apple Music, Amazon Unlimited, SoundCloud, and so on. But we know some folks like to have something physical. For that, Greg had these super cool USB wristbands made, with our logo on it, the music, and the album art. They're only $5 and we sell them at the shows. People seem to dig them. We also ordered a VERY limited run of vinyl. They are beautiful, with clear vinyl and all color sleeve and label. We won't get those until June, and will sell some at our June show. But we'll also take and fulfill orders on an ad hoc basis: just ask us on FB or send us an email.

Rockstar Magazine: How did you come up with the name Battleship Down?

Battleship Down: So obviously it's a play off the classic Richard Adams book Watership Down. The idea is that it implies something urgent and momentous — recalling those powerful human situations that would induce panic in most people, but require someone to be at their best to survive it. We like to compose and play music that feels that urgency and inspires that kind of mettle.
Rockstar Magazine: We only interview original music artists in Austin you know. The tracks are melodic and crunchy, and the lyrics capture the zeitgeist of the times, in the timeless subversion of rock and punk, and drawing musically from both modernity and the classics. Where does this creativity come from? Honestly the sound in fresh and pays homage to the rock bands that came before you.
Battleship Down: Well, we really appreciate that. That's exactly what we're going for. Look, we know who we are and where we came from. We're not remotely going to deny the roots of the music we grew up on — rather, we like to have one foot in the past and one in the present and one in the future. Yeah, we have three feet. We've been around a while and have grown up on the best music, and we factor that into who we are. We also want to give some props to Matt Parmenter at Ice Cream Factory for giving us a modern sound. ICF is more than just a recording studio with an engineer; Matt plays kindof a producer role in helping us move toward a sound that captures who we are live AND something that transcends the live experience.
Rockstar Magazine: Thanks for your time guys great stuff. Any shout outs to Austin and tell us when and where your next gig is so we can come out and support Battleship Down.
Battleship Down: Again, our next show is May 16 at Come and Take It Live. With Chasing After Alice and DAYEATER, this show is going to be an absolute blast. Advance tickets are $7, or $10 at the door. We would love to see you and anyone else out there — and y'all can also connect with us on Facebook or Twitter.