So today I woke up excited to hear the iconic metal band Dancyr dropped a new album. I remember seeing them at legendary Steamboat on the famed music row known as 6th Street in 1990. I was excited as I was new to Austin and had heard about this crazy, beer drinking, hell raising band called Dancyr. Yes with a "y". It was surreal as I walked in the club and saw the screaming front man Nasty Nathan exercising demons with then guitar shredder Larry Clubb and the thunderous rhythm section comprised of Jody Champion and Jackie Lee Powell. My mind was blown and knew I had moved to the right town for my own musical endeavors. What is the band today? Is it the same band almost thirty years later? What will I hear? I go to the computer and click on Spread Your Wings, Dancyr's first recording in over 20 years.

Today I sit with famed Dancyr frontman Nasty Nathan. Still animated and every bit the man that blew me away almost thirty years ago.

Rockstar: First, congratulations on such a great record. Truly, the best I have ever heard the band. How long has Dancyr been a band?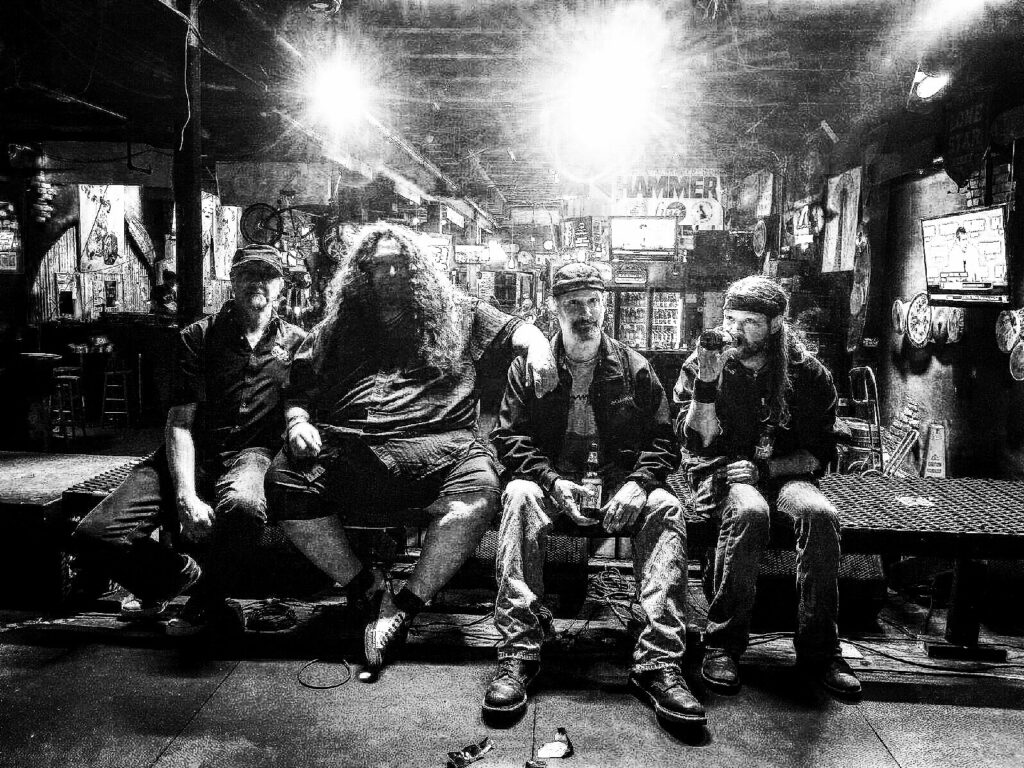 Nasty Nathan: We started early 1987 when an investor give me some cash so I could do a follow up to the critically acclaimed debut solo album Project Nathan. I asked my high school band to move up to Austin on a leap of faith. Our drummer at the time said "nope" and that's when Jody Champion took over drums. That was 1987. Then our guitar player came up, laid one track and hauled ass back to Corpus. All that work writing and practicing. That's when Bobby Landgraf was so gracious and helped us out. Just played cold turkey. Nailed the shit out of it I might add.

Rockstar: Who is in the lineup from original Dancyr days?

Nasty Nathan: Dancyr is Jody Champion on drums and our bass player Jackie Powell, who took over bass duties in 1989. On lead guitar we went with hometown Corpus boy, Danny Grochow. We were going to use Dancyr's earlier guitar shredders but it just didn't feel right. All of our guitar players have been great, don't get me wrong, it was just time to groove things up a bit and Danny fit the bill perfectly.

Rockstar: I have heard and seen Danny in a few great bands on bass and guitar. What has he brought to the band that the others could not?

Nasty Nathan: I have been a fan of Danny's for a long while now. From playing bass with Eric Tessmer to playing guitar with Thunderosa. Danny has a way of making his melodies fit perfectly with the other guitars. Playing harmonies and counter rhythms instead of just following along playing the same riff as most bands in the metal genre do. Plus he is an excellent background singer. Heck, he even hits the high harmonies while staying true to the legacy that Dancyr has built. It's all in the right hand Baby!

Rockstar: I know that the band slowed down for a long while, when did you decide to make Dancyr a working band again?

Nasty Nathan: It was a couple three years ago and honorary fifth Dancyr member Dave Prewitt asked us to co-headline a benefit that he throws annually called Davefest. Jackie, Jody and I have always been in touch, playing every couple of years as a three piece, but it was just for kicks. But this was a special event and we wanted to represent proper. Those first shows were exciting as we really didn't know what to expect. But when the dust settled, we decided to continue.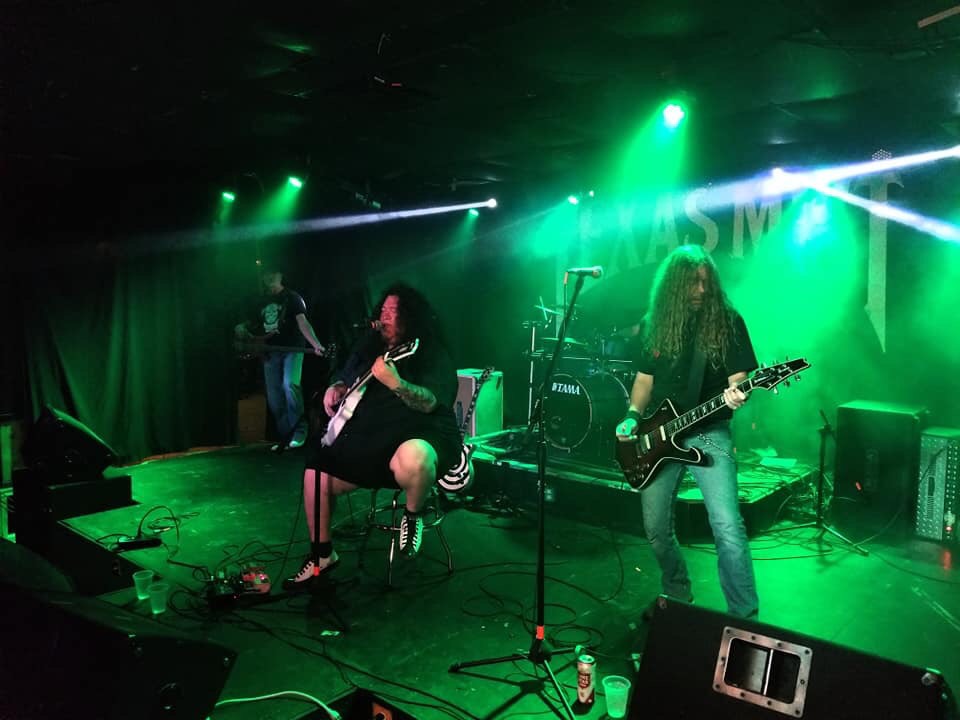 Rockstar: So then, the next step was to record new material?

Nasty Nathan: Well, because we had never even mastered any Dancyr recordings, we found a unique opportunity to record us "the right way",. Sober. Hahaha! But on a serious note, we didn't know if some players would let us put Dancyr music back out in peace. Most were cool but some weren't. I own a studio and Danny is a hell of an engineer, so fuck it. We picked some hits and some deep cuts, added a few riffs. Jody and I went back into our heads and reworked pieces and parts and now we groove the fuck out of these parts. The music is technical enough, there is no reason to play 200 beats per minute. We couldn't have done this when we were younger.

Rockstar: This record sounds amazing! How did you get those guitar tones and where the heck do you record this thing?

Nasty Nathan: It's that Mesa/Marshall combination that really kicked this recording into 2020. That and my Pussy Melter Pedal that Satchel from the band Steel Panther created. It's hands down the best overdrive pedal that has ever been created by man. We recorded basic tracks in my home studio Drama Faktory, then we took all of our tracks over to Tim Gerron of Gerron Music. He knows the Dancyr sound better than anyone as he was our sound man in the 90's before he went to California. He even rehearsed with the band as Dancyr's drummer when Jody was out with a broken arm. That is like taking a filet to a master chef. Well you can hear it so there is the proof in the pudding.

Rockstar: What is next for the the band and where can we pick up a copy of Spread Your Wings?

Nasty Nathan: Well, it's to do what we always have done. That's play shows and kick ass every time we hit the stage. Whether it's to 30 people or 5,000. Cuss, spit, scream and play like it's the last show of our lives, with my brothers, It has been a Dancyr tradition to support, and build this Austin Metal Scene on our backs and the backs of our metal brothers. We can't wait to turn you on for another 30 years!

You can catch Dancyr's new album, Spread Your Wings on all digital formats and hard discs, June 15th.