Check out the first single off the new album "Follow the Ghosts"
Rockstar Magazine: We're here with Souls Extolled lead singer Zach Black. So Zach I hear there is a new video and album releasing in 2019
Souls Extolled: Yea man! So we dropped our first single "Release" in May and here on the 4th of July we're dropping our second single "Garden of Eden" along with an awesome music video. We're going to celebrate that one with a show Saturday, July 6th at the Historic Scoot Inn. And then we're planning to drop another single in August, followed by the full record release in September. And we're talking to some of Austin's hottest venues for that album release show. So a lot of great things happening for us this year. We're totally stoked!
Rockstar So you filmed this video with CJ from Core…. Tell us what we can expect? And what was it like working with CJ?  
Souls Extolled: So the video is for the second single "Garden of Eden", and it's basically a celebration of free will and debauchery! Musically it's kind of like if you smashed together a groovy Pink Floyd song like "Another Brick in the Wall Pt. 2" and the ska side of Sublime like "Same in the End". So it's really a unique and fun song! CJ Bills and his partner John Smith were absolutely amazing to work with. I came to them with this crazy idea to have naked babes in the woods, all painted different colors, snakes, drone shots, etc. and I was shocked when they told me it would be no problem. They were no joke! Super professional and pulled off everything that we wanted and more. We can't wait to release it to the world, and we're hoping it can bring some positive attention to our project.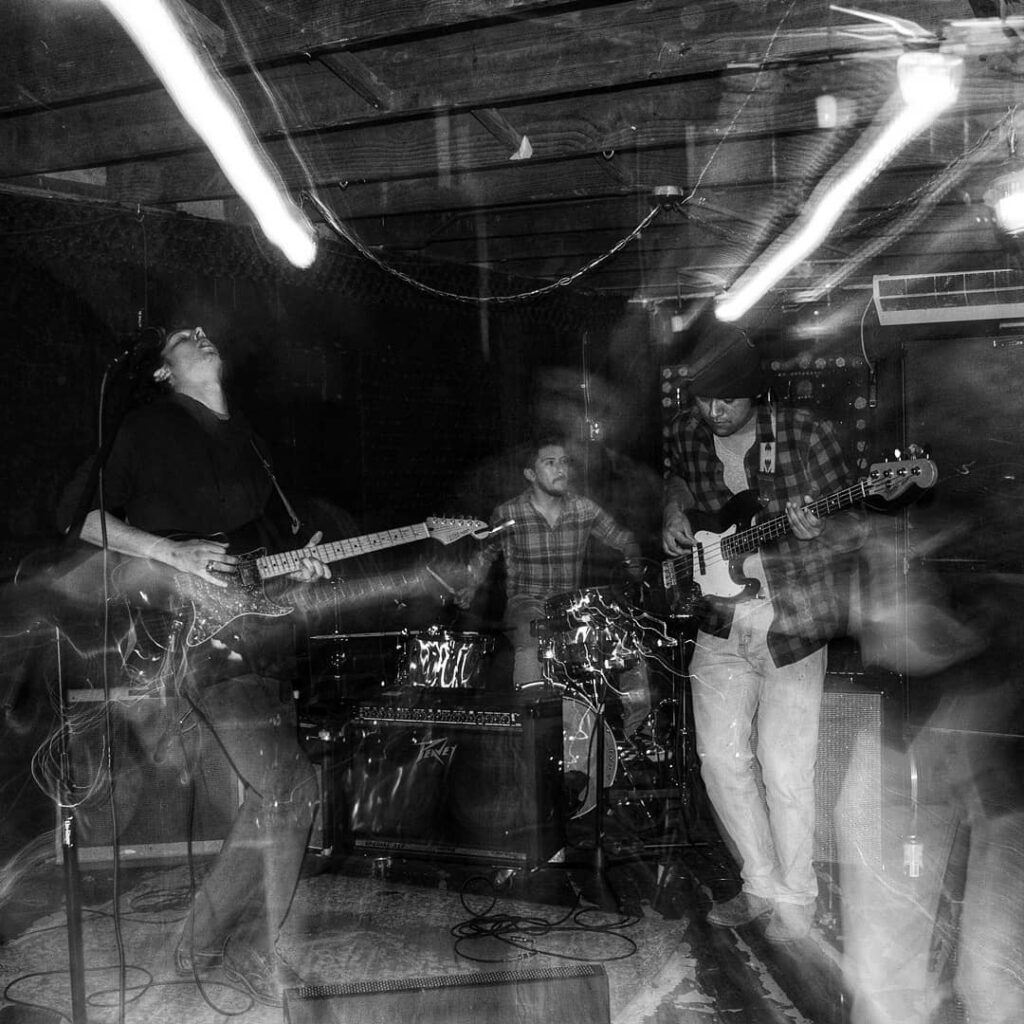 Rockstar Magazine: Introduce the band and How long have you guys been together now and how did you come up with the name?
Souls Extolled: Sure. I came up with the idea for Souls Extolled when I wrote the song "Follow the Ghosts" back in 2013 while I was attending UT and just stumbling upon the Austin music scene. The song is about Moses in the desert, meeting God and the burning bush and all that, but a more agnostic take on the situation. Sonically the song came out reminiscent of my favorite classic rock bands, like Black Sabbath and Led Zeppelin, but with a modern twist, incorporating some grunge and reggae-rock elements. I realized that I didn't know any modern bands doing that type of aggressive, existential rock, that I'm in love with. So I decided to try and start my first rock band. I formed a band with some of my friends and we broke into the scene together for maybe 6 months. Local rapper Greg Maneikis, who I had met at a local open mike, was a huge part of it. For whatever reason he took an interest in us, and was kind of acting as an unofficial manager at the time. He booked all of our shows in those days, and today still throws us plenty of bones! Being the poet that he is, he suggested the name for the band which I was immediately in love with. It was a lot of fun, but we had some issues. First, the band wasn't very dedicated, and I hadn't learned how to run a band yet and find the right people. Also, some of the members were not okay with me using any kind of religious symbolism in the music. Finally, we had some alcohol and drug problems among the members to varying degrees. We never officially disbanded, but basically fizzled out as we all got busy with other projects and things, and I got tired of trying to keep the band going without any support.
Fast forward to February of this year. Now having played in a ton of different projects and gained a lot of experience, I found myself focusing on what was originally meant to be my acoustic-pop side project. It was picking up some steam, and I had recruited Austin music scene veteran JP Ortiz on the bass, and Fair City Fire's Joe Valadez on the drums to accompany me. Out at a rock show one night I had a sort of apiffany that that project wasn't how I wanted to spend my primary musical energy, nor where I wished to have success if that was going to happen. I'm a rock n' roller at heart and I want to make badass music and play loud, high energy shows to big crowds. I also had great chemistry with JP and Joe both musically and personally, and knew that if they were down, we had all the pieces to be an incredible rock band. I showed up at one of our jamn sessions one day with my electric guitar and started showing them a series of rock songs that I had written over the years, along with a few of the original Souls Extolled songs. When I saw they were into it, I expressed to them my realization, and asked them if they were down to pivot with me to a revamped Souls Extolled. They were down, and a few weeks later we made our debut together at a house party in central Austin. Since then we have been taking off, playing a bunch of awesome shows, making a great record, and it's been the ride of my life. I am so happy with what we've done already, and completely ecstatic for the future with these guys!
Rockstar Magazine: In addition to the Scoot Inn show on the 6th, tell us where else we can hear you guys around Austin-TX this summer.  
Souls Extolled: Ya! So in addition to the July 6th show at Scoot Inn celebrating the "Garden of Eden" drop, we're also playing with our buddy Randall Conrad Olinger July 29th at his Hole in the Wall residency. We have a show with Greg Maneikis' new project "Black Sheep Optimists" at Swan Dive on Saturday, August 17th. We have an awesome boat party show planned with some of our brother brands, "Have to Have" and "Sunrise Police", for Saturday, August 31st on Lake Travis. And we are talking to several of Austin's premier venues about our album release show in September. So it's defiantly going to be a busy summer! We're super thankful to have so many great opportunities to play, and we're going to make sure we bring the fuckin' house down for every one!

Rockstar Magazine: Name some of the bands musical influences.

Souls Extolled: They are wide ranging, but I would have to start with Black Sabbath, Nirvana, Sublime, The Strokes, Arctic Monkeys, and Modest Mouse! We're also big Led Zeppelin and The Doors fans. And there's a lot of influence from outside our genre as well, like Aesop Rock, Damien Marley, and Matisyahu.
Rockstar Magazine: When is the album coming out and are you calling it?
Souls Extolled: We're dropping the album in September with the date depending on the release show, which we'll have worked out in the next few weeks. But we're going to call the album "Follow the Ghosts", not only because it's the song that started it all, but it does a good job of alluding to the existential themes embedded in the music.
Rockstar Magazine: So the "Garden of Eden" track and music video drops on the 4th of July…. does Rockstar Magazine gets the world release on this track?  
Souls Extolled: Hell yeah! That's the day, and we would love for Rockstar Magazine to present it for us!  
Rockstar Magazine: Thank you guys, were excited to hear more about your work in the future and best of luck with the new video "Garden of Eden" this summer.

Souls Extolled: Thank you so much for having us! We love what you're doing for the Austin music scene, giving local artists a platform. It's much appreciated. Rock on!