Advertising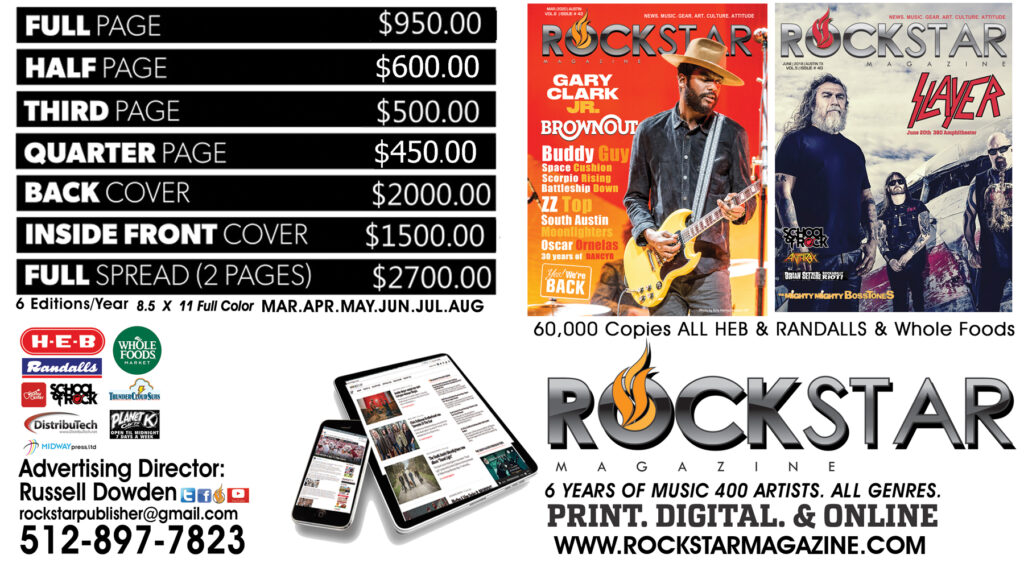 How to Advertise
If you would like to target our readers with your business message contact us today for advertising opportunities in Rockstar Magazine. We can custom design your Full-Color display ad or you may submit camera-ready-art to us in PDF. JPEG or TIFF formats.
SELECT YOUR AD
Pick the size the of display ad you wish to purchase.  You may submit your own ad copy to us or our staff can custom design your ad campaign for you at an additional fee. File formats are PDF.or JPEG send are to: [email protected]
YOUR AD IS IN PRINT AND ONLINE
In addition to the street circulation of 12K or more here in Austin, your display ad is also available to be viewed online for the life of the website and the issue. We call this "Life after Death" advertising. Many of are back issues are archived publicly at Issuu.com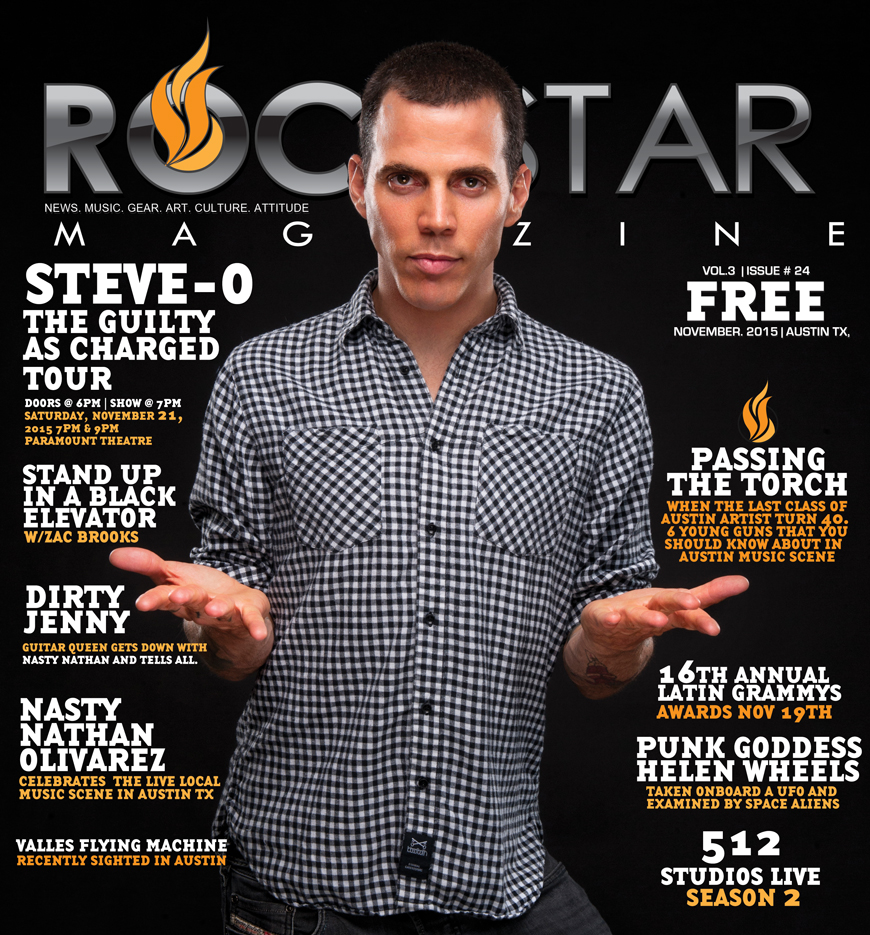 Online and On Air
Currently working on a new Podcast or local Radio show for all things Austin Music Scene.  For more on the radio aspect click on the radio show page at the top of the menu.