Rockstar Magazine: What is new in the world of " Core Army" CJ? I hear there is a new video and album releasing soon.

Core: Yes! Our newest single "Killing Me" released on VEVO recently, and is growing not only online, but on over 40 TV networks internationally! As for our album "What I Am", should be released very soon. Last I heard, the release date is June 25th of this year, and the album should be in stores pretty much everywhere in the US.

Rockstar Magazine: So you filmed this video in LA and closed down the 4th Street bridge. Didn't they film the Terminator in that area? lol

Core: The 4th Street bridge is a super popular area for filmmaking opportunities. It would not surprise me that many well known movies/shows have been shot around there. The warehouse we shot in has a massive reputation for large budget projects being shot inside. There are funny stories of AMC's Fear the Walking Dead being shot there. And we can't lie… It was pretty badass owning a huge bridge over the LA river with a beautiful backdrop of downtown on the horizon.

Rockstar Magazine: Talk about collaborating with Tom Sizemore on the new video Killing Me.
https://www.youtube.com/watch?v=w6F4QVUjuUU
Core: Tom is just such a great guy. Not only that, but an absolute beast of an actor. Getting to watch him perform in real time was nothing short of a blessing. Between sports, girls, and rock and roll, many entertaining conversations were had. At one point, he even played some football with my dad, James. Overall working with Tom was an unforgettable, next level experience.

Rockstar Magazine: In 2016 I introduced you guys to my old radio buddy Mike Quinn in LA with Silverstone Records and Artists Management. How had this relationship helped Core Music Group since that time?

Core: We are very appreciative for the contact. From starting as a small town rock band, to becoming an internationally known sensation; Mike has been a HUGE part of why this is possible. All I have to say about Mike is, he is one BAD MOFO. Great guy, great work, and greater times.
Rockstar Magazine: Mike Quinn has also helped you guys on the radio side of the business how often is Core now heard on the radio? Getting radio play is tricky isn't it.

Core: Don't get me lying about how to get radio play. That's one ballpark I couldn't get a base hit in. Mike is working some magic, and all I know is that we are currently on every "Active rock" radio station in the nation. If you're in a town with a new rock station, the chances are you'll hear our single "Killing Me". My mind was blown about a year ago, when I was driving through Abilene, our first single "What I Am" came on when my family and I stopped for gas. That was a huge moment in my mind for the future of CORE.
Rockstar Magazine: So when can we see this video and hear the new single for "Killing Me"? Will it be on MTV related stations?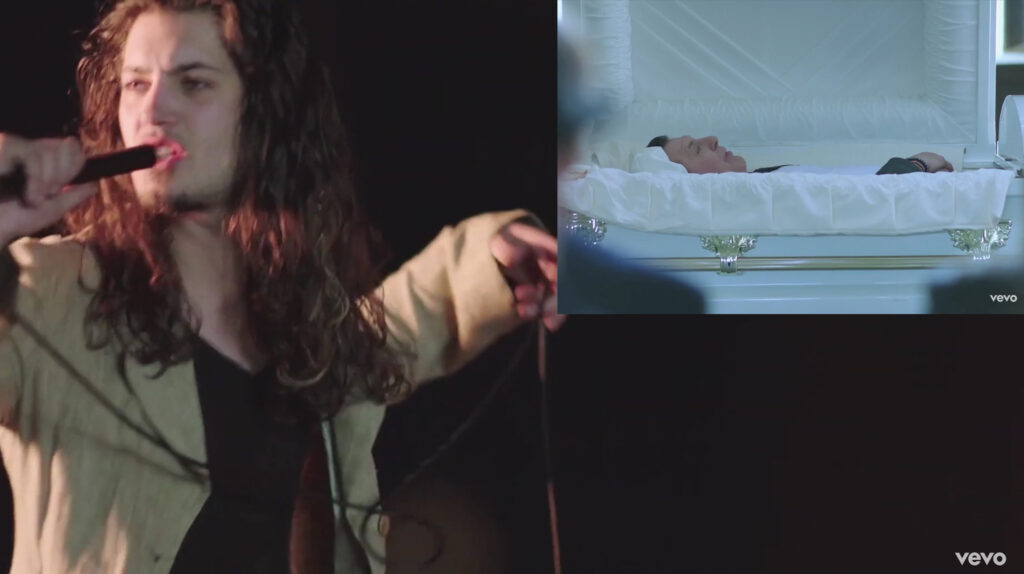 Core: You can find the video on YouTube, and it will be and has been showing on MTV and VEVO in their rock rotations.
Rockstar Magazine: Any plans for some local shows in Austin or even in LA?

Core: Many shows to be played, and any confirmed dates will be posted on our website. TheCoreArmy.com
Rockstar Magazine: Thank you guys, were excited to hear more about Core in the future and best of luck with the new single "Killing Me" this summer.
Core: Thanks so much for all of the support that you and ROCKSTAR magazine have given us!