Wildstreet has released their official music video for their single "Three Way Ride."The single has been released to all digital platforms.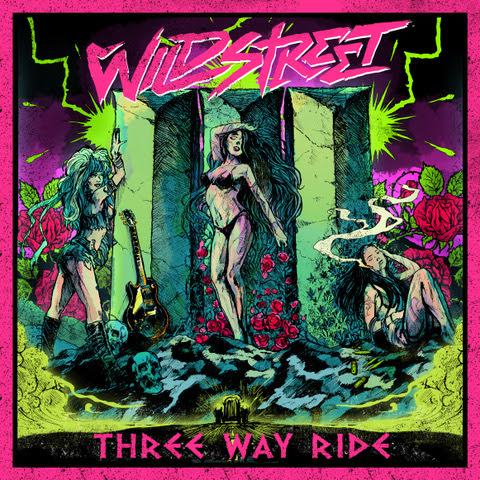 Presave the song here:
https://ffm.to/threewayride
The video can be seen here: https://www.youtube.com/watch?v=DxcTNdIUDYc
Wildstreet began in 2006 and released their self-titled debut album in 2009 with Retrospect Records. The band spent the next 4 years touring nonstop and performing at US festivals including: Rocklahoma (5 consecutive years), SXSW and M3 Rock Festival. Wildstreet rocked alongside Black Veil Brides, Vains of Jenna, The Bouncing Souls, The Last Vegas, Twisted Sister, Michael Monroe, Crashdiet, Diemonds, Kix, LA Guns and more. The band won the Best Buy/Ernie Ball Battle of the Bands for Rockstar Energy's Uproar Festival and opened for Avenged Sevenfold, Sevendust and Three Days Grace in Camden, NJ.
In 2011, the band released Wildstreet II..Faster..Louder! to widespread critical acclaim. They made an appearance on "The Jimmy Fallon Show" (https://www.youtube.com/watch?v=mT2Wpp7NkK8) and their songs were licensed to TV shows on E!, MTV, VH1, Oxygen, TBS and in a THQ video game. Later that year, the band released the official music video for "Poison Kiss," which included a cameo by Don Jameson of "That Metal Show." Wildstreet now had the attention of rock fans worldwide. In 2012, the band released the single "Easy Does It," and it's official music video. The video went viral on YouTube. (Wildstreet has well-over 4 million views and nearly 8,000 subscribers on that platform).