The French artist's "Take Me Home" is a lyrically soulful ode to his hometown
(DALLAS, April 2019; source: CultureHype ) – Not too long ago, Adri Lavigne couldn't even speak the language in which he now effortlessly writes and sings in. The Austin-based singer-songwriter was born in a remote French village of 300 people, a fraction the size of the state capitol.
"There were more cows than people," Adri says. "I loved it. It's home."
The artist's debut single, "Take Me Home," out on Friday, April 26, is a love letter to his village, Géraudot, which he and his family called home until he was 10. "Take Me Home" is just one of the many songs Adri recorded with Matt Noveskey, bassist of alternative rock band Blue October and owner of Orb Studios.
"These songs represent how much I've grown as a person and an artist," he says. "This is my story; my journey."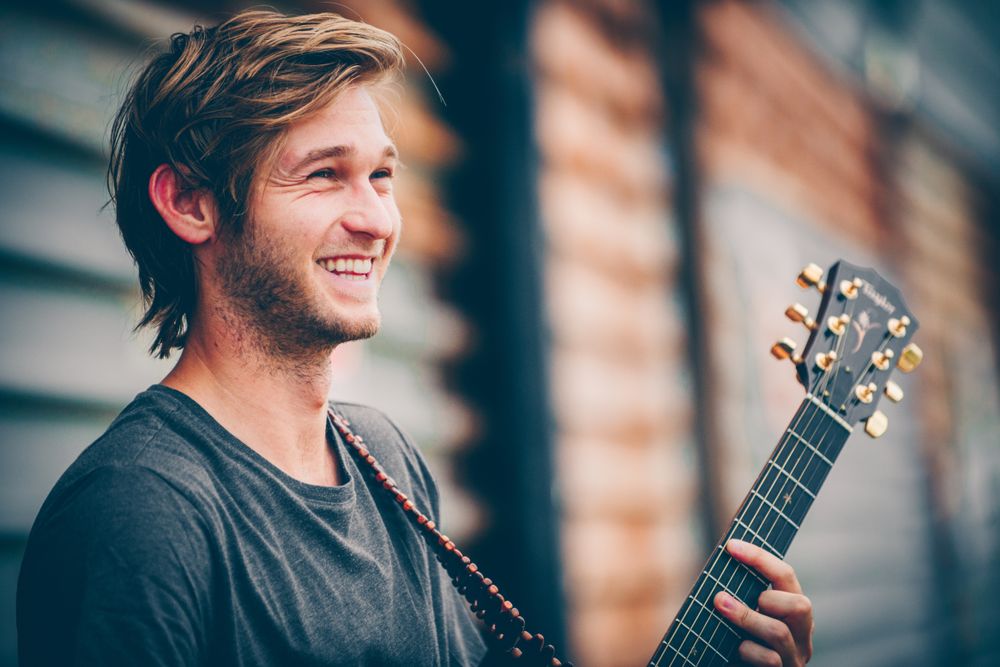 Adri's journey got off to a rough start. He arrived in the States as a preteen and struggled to adjust to American culture, the classroom and the English language. Music–and the guitar in particular–was his refuge. With guitar in hand, he was able to express himself in a place where he couldn't find the words to do so.
"It helped me adapt to my new life," Adri says of his first guitar, an electric Fender gifted to him by his father. "I jumped right into writing songs, even though I had no idea what I was doing."
He learned over time, as he learned the language and began to adjust to his new home. Inspired by the likes of John Mayer and Jack Johnson, Adri developed a distinct acoustic style and some serious songwriting chops. He traveled the world, and soon enough, the kid who could barely understand English was now proficient in French, English, and Spanish. Even though he made a new home in Austin, he never lost his fondness for his hometown, Géraudot.
"That's what this song is about," Adri says of "Take Me Home." "Those feelings it gave me, the person it made me. It'll always be a part of who I am."
Like the single, many of Adri Lavigne's songs are tracks he developed over the course of several years. Each track is a tiny part of the road the trilingual artist has paved since he set foot in the U.S.
"I'm excited to share this journey," Adri Lavigne says. "I can't wait for people to be a part of it."
Catch him onstage in Austin this month performing original music onstage in celebration of his single release on Thursday, April 18 at Darwin's Pub (223 E. 6th St.) at 7 p.m. On Sunday, June 16, Lavigne will perform at 7 p.m. at Oasis Texas Brewing Company's Taproom (6550 Comanche Trail) overlooking Lake Travis.
"Take Me Home" will be available for purchase on iTunes and streaming on all major platforms on Friday, April 26th. For more information on Adri Lavigne, please visit www.adrilavigne.com.
Press Contacts:
Amber LaFrance Cell: (469) 877-1533; [email protected]
Dyllan Chavez Cell: (972) 510-9585; [email protected]