Thursday, March 14
The GIBSON Lounge at LUCK REUNION
@Willie Nelson family ranch, LUCK; 1100 Bee Creek Rd, Spicewood, TXhttp://luckreunion.com/
Hosted by Willie Nelson at his family ranch known as Luck, the location of his 1986 movie Red Headed Stranger. The western town's movie set is still intact, and LUCK produces a multi-stage music experience. Gibson is the Official Guitar of Luck Reunion. The Gibson Luck Lounge for artists backstage and provide dozens of guitars for artists to loan, play, or purchase at an artist price. Gibson will also have Willie's vintage tour bus backstage. We are partnering with Songbirds Vintage Guitar Museum who is providing a selection of rare and valuable Gibson vintage guitars for artists to view and play. The Gibson team will bring a limited-edition ukulele crafted especially by Epiphone for Luck 2019 in the Luck Boutique.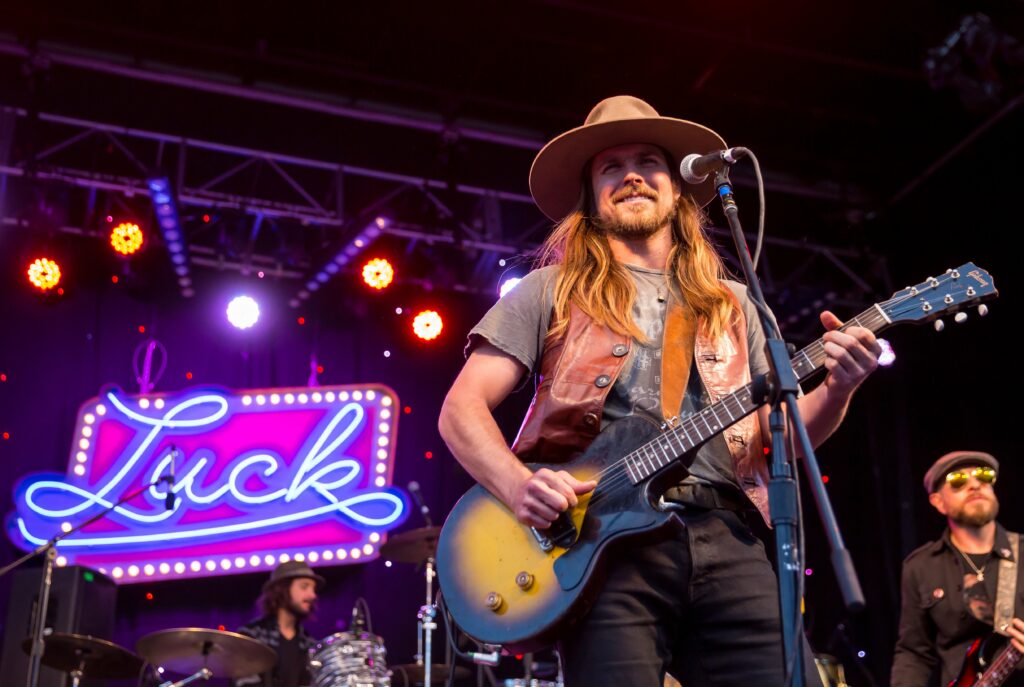 LUCK Reunion features music spread across four stages with Willie Nelson & The Family Band, Steve Earle & The Dukes, Shakey Graves, Lukas Nelson & Promise Of The Real, The Marcus King Band and more on the World Headquarters Stage. Mavis Staples will headline the Sources Stage, which this year features a full bill of female performers that includes Mountain Man, Courtney Marie Andrews, Haley Heynderickx and Sunny War. Hayes Carll, Strand Of Oaks, Langhorne Slim & The Law and Low Cut Connie are among the acts that will play the Revival Tent. Finally, the Chapel Stage will see sets from the likes of Nathaniel Rateliff, Nicole Atkins & Jim Sclavunos, The Cactus Blossoms and Billy Strings. Ticketing information for the 2019 Luck Reunion can be found here: http://luckreunion.com/2019ticketing.
***
Friday, March 15 – Saturday, March 16
ARLYN STUDIOS SXSW Party 
@200 Academy DriveAustin, TX 78704
1:00PM–3:00AM
Gibson will provide gear support in return for sponsorship of legendary Arlyn Studio's two-day SXSW event featuring local and national artists. Featuring performances from 'Texas Electric' presented by Modern Electric Sound Recorders & the Supergroup Sonic Branding Co., Jamie Lin Wilson, Swimming With Bears, Eric Tessmer, Black Pistol Fire, Chris Shiflett, Paul Cauthen, Leon IIIChief White Lightning, Naala, Reid Umstattd, Jason Blum, Marlon Sexton, Ben Dickey, The Last Knife Fighter, Erika Wennerstrom, Los Coast, Altamesa and Blackillac. For more show information: https://www.facebook.com/